The Koper Music School traces its history back to 1948 when Srečko Kumar, teacher, conductor and pianist founded a music school in Portorož, a picturesque resort town on the coast of Slovenia. By the end of the first year the two faculty members were tutoring over 70 students. As demand for high quality music education grew, the school moved to the city of Koper in 1951 and four years later to its current location in the Gravisi–Barbabianca Palace. In 1952 a second regional music school was opened in Izola at the Besenghi Palace, as an affiliate to the school in Koper. And in1955/56 a third school opened in Piran in the Benvenuti Palace.
In 1967 the three schools were united into the Koper Centre of Musical Education. The school was reorganized again in 2003 and transformed into the present Koper Music School with subsidiary campuses in Izola and Piran.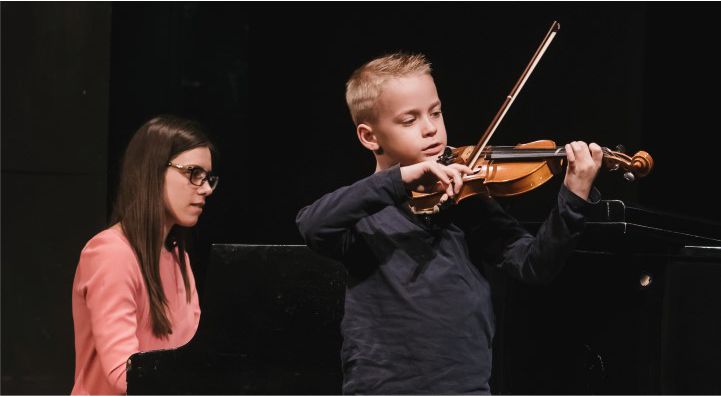 From its inception The Koper Music School has benefited from superb leadership. Srečko Kumar was succeeded by Vladimir Lovec, an important Slovene composer and conductor. Meastro Lovec was also an excellent teacher and dynamic promoter, who founded the school orchestra and enhanced the musical and cultural environment of the school and local community.
Under Miran Hasl, who was the headmaster from 1967–92, the number of pupils and teachers more than doubled. The launching of string, wind and brass departments impacted the cultural life in the region. Many new ensembles were formed, including the Coastal Symphony Orchestra, wind and brass bands, and many amateur groups – greatly increasing the number of concerts performed each year – both on and off campus. The violinist Borut Logar, who became the headmaster in 1992, said: "We can honestly say that the Koper Music School is the principal institution of musical education in the Primorska region and ranks among the leading schools in Slovenia. The confidence of the staff in based on the numerous national and international competition awards and the active participation in the cultural life of the town, which has been consistently supporting our school. There is hardly a musical cultural event that has not seen the participation of Koper Music School pupils, either as soloists or as members of various music ensembles."
The musicologist Marija Gombač was appointed headmaster in 1999. Iztok Babnik, an alumni and former member of the Ljubljana Philharmonic, took over the leadership in 2010.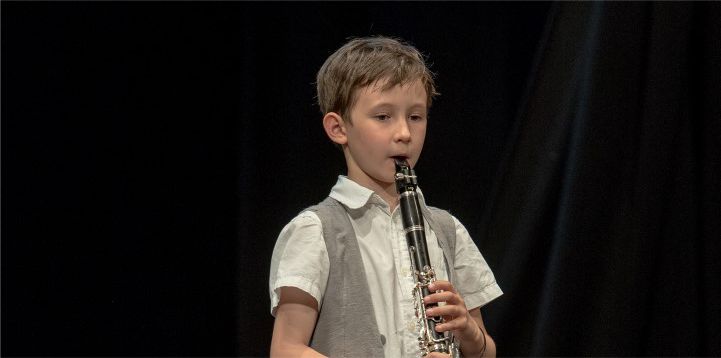 Considerable progress has been made in the recent years towards top quality musical education, both on the primary and secondary levels. Today 16% of school-age children are enrolled in the music school and more than 300 musical events are organized annually. In addition students have won numerous awards in national and international competitions. The Koper Music School is rapidly making its name not only in Slovenia, but also abroad, developing relations with schools and other institutions in The Czech Republic, Italy, France, Germany, Austria and Croatia.